Like many of the other (primarily) online-only furniture retailers (such as Article and Lulu & Georgia), Joybird is a name that gets lumped into many discussions about low-cost online furniture stores. Notably, Joybird does also have three showcase brick and mortar stores. 
Based on my research, Joybird offers overall good quality and stylish furniture designs at an affordable price point. However, there are a lot of customer complaints online about the furniture quality and lack of customer service, which leads me to speculate that La-Z-Boy (which acquired Joybird in 2018) may be cutting corners on furniture quality.
In this piece, I dive deeper into Joybird, providing more information on their leather furniture and whether consumers should consider it for purchase.
If you have any experience purchasing Joybird furniture, please leave a comment below or feel free to email me personally at tom@bestleathercouches.com
Summary:
Mid-Century Modern at an affordable price point with no sacrifice on quality is the main value proposition for Joybird. La-Z-Boy acquired the company in 2018. 
Joybird - A Background
Joybird was founded by four Alex Del Toro, Andres Hinostroza, Joshua Stellin, and Christopher Stormer back in 2014. Their goal from the start and what they've viewed as their advantage is creating a 'lean elastic organization that provides extremely high-quality products'.  
La-Z-Boy obviously thought that the young furniture company was doing as it said when it acquired Joybird in 2018.  The acquisition is a bit of a concern given that La-Z-Boy is a lower-end brand, although one with manufacturing and distribution know-how.
Is Joybird Legit?
Joybird is a well known online furniture store that has been in business since 2014. The company is listed on Trust Pilot and has a score of 2.8 (out of 5 stars) on only 4 Reviews.  They are not accredited with the Better Business Bureau, although there are 72 complaints from customers. 
Who Makes Furniture For Joybird?
While Joybird is based in the US, they have a manufacturing facility in Tijuana, Mexico.  Thus they are making all of their own furniture.  They source as many raw materials as possible from US suppliers.  They also source most of the wood, fabric, foam and many other items from US companies. Here's a video that shows some more of their manufacturing facility in Mexico.
One of the key components of the La-Z-Boy deal was they could help Joybird help with manufacturing and distribution. It's possible that Joybird just became so popular that its manufacturing facility was completely overwhelmed.
Kurt Darrow
CEO of La-Z-Boy
"As Joybird's growth has been constrained by limited capital and production capacity, we will combine our world-class supply chain including nationwide delivery capabilities with its current manufacturing operations"
What's The Quality Of Joybird Sofas?
Now, while it all sounds well and good, there are, of course, skeptics.  We found one article that was no so nice regarding Joybird's quality.  Rain Noe at Core77 says that Joybird's furniture is just 'BS Marketing Speak'.  Ouch.
One of the allegations from Noe is that Joybird is using veneer and clear edge banding on a desk that claims to use 'all natural wood'.  I found the claims to be a bit harsh as veneer is used in many solid wood furniture pieces. 
Overall, from what I can gather: Joybird's quality is good, but not great. A Joybird sofa certainly might seem like an attractive purchase for your home (especially given the lower price point), but keep in mind that the low quality of the leather sofa might not stand the test of time.
Joybird Eliot Leather Sofa Review - Is It Worth It?
Case in point again, in regards to the Eliot Leather Sofa from Joybird (shown below), one of their more popular sofas. On their website, the Joybird Eliot Sofa reviews are quite good, with a 4.75/5 rating on over 150 reviews. However, my assumption is that the reviews are highly filtered-note that the latest review is from 2019, so what has Joybird done with the reviews of the Eliot since then?
In fact, I discovered that someone actually tried to post a 3-star review on the Eliot, but Joybird never actually posted the review. So, ultimately, while the pictures look nice, as noted by that same poster, the sofa is somewhat uncomfortable, and that 'it gets returned a lot'. 
Joybird Briar Leather Sofa Review - Is It Worth It?
Like the Eliot, the Joybird Briar Leather Sofa is a popular choice, and just in looking at the website, the sofa would appear to be a well reviewed piece, with a 4.9/5 rating on the Joybird website. But of course, the last posted rating was on December 13, 2019. So, it appears that Joybird completely turned off the ability to review their sofas and thus has only a collection of positive reviews listed on its website. 
Willing to share your own personal Joybird Briar review or Joybird Eliot review with us? Please either send me an email at tom@bestleathercouches.com or feel free to leave your review in the comments section at the end of this article
What's The Warranty Of Joybird Sofas?
Joybird has an excellent return policy offering 90 days after delivery to send it back and get a full refund, minus shipping & a 10% restocking fee.
Each Joybird-manufactured piece also comes with both a Limited Lifetime warranty on all foundational elements, and a 3 year limited warranty on any manufacturing defects or shipping damage.  
From Joybird:
'The Limited Lifetime Warranty applies to all of the foundational elements of your furniture including wood frames, springs, joints, bases, and hardware, which are integral to the life of your product. If a repair is needed, we will pay standard rates for repair, or provide an alternative solution should the item be unable to be repaired."
What Are Customer Reviews of Joybird?
Reviews on Joybird's leather sofas on their website are quite good, with most of their leather sofas earning a 4.5 star rating at a minimum.  Still, we never really base an evaluation on the company's own website reviews.
Unfortunately, what we found elsewhere was a bit more concerning.  On Yelp, there are over 130 reviews with an average 1.5 star rating (out of 5).  The reviews are scathing, ranging from complaints about delivery (one reviewer said it took nine months to get their furniture) to concerns regarding quality.  
We've also evaluated the Joybird furniture reviews on Yelp and found that nearly all are from legit Yelpers with a long history of reviewing businesses. Thus the magnitude of poor reviews is a major concern to us.
We initially recommended Joybird because of the quality, comfort, and pricing of its furniture. If you bought a Joybird sofa and are happy with it, your experience is much like that of our testers. But, in 2017, we stopped recommending the Joybird Korver after a number of readers reported negative experiences with Joybird's customer service, long delivery times, and even manufacturing defects. We had hoped the company would solve these problems after their acquisition by La-Z-Boy in July 2018, but we've found that these same issues continue today. A number of customer reviews from 2019 and 2020 cite issues with manufacturing defects, unresponsive customer service, and poor communication.
We also recently discovered more problematic reviews over at Reseller Ratings, where Joybird has atrocious customer reviews - a 1-Star rating average on over 800 reviews! There are many, many bad reviews about poor customer service at Joybird, but also many reviews about the poor quality of the furniture. Here is just one example:
"Forget about the clueless customer service reps., phone calls and emails that don't get returned and idiotic wait times for delivery, the furniture itself is poorly crafted junk made with inferior materials. The sectional sofa and ottoman we bought are of much lower quality than the cheapest outlet furniture stores we have ever been in. Seriously, the chair isn't as well made as the one we bought our daughter for her dorm room at Bob's discount furniture for 1/2 the price. 
Will Joybird Ship Internationally?
Joybird will ship to virtually the entire contiguous United States except for Alaska and Hawaii. Unfortunately, they do not ship outside the continental US.
Does Joybird Offer Discounts?
Joybird has regular sales so if you have your eyes on something be sure to check around to see if they might have an upcoming sale.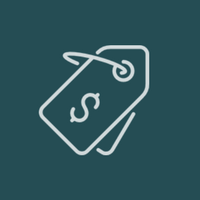 VIP List

No Code Needed