We love the look of Lulu & Georgia's leather sofas, and thus wanted to find out more about the company itself. They are NOT a manufacturer but source from other countries, with some if not all of their leather sofas made in China.  Not a deal breaker and it does help with an affordable price point.  Not the highest of quality, but good for more budget minded furniture shoppers. 
Summary:
Lulu & Georgia is a California based online furniture retailer, founded by Sara Sugarman in 2012.  They offer very stylish designs and has been often recommended by interior designers sourcing mid range priced furniture. 
Lulu & Georgia - A Background
Lulu & Georgia founder and owner Sara Sugarman started the company in 2012, and named it after her grandfather (Lou) and father (George).  The two men were a major inspiration for Sugarman, who was brought up in the furniture business --the family owns Decorative Carpets of California.  
Sugarman built on her experience learned while working for the family business and was able to leverage her supplier relationships to launch Lulu & Georgia. Today, the company is a well known online furniture retailer that is very frequently used by interior designers.
Sara Sugarman
Founder Lulu & Georgia
" We import from India, Turkey and China, as well as manufacturers within the United States. Since my family has been in the décor business for so long, we have a lot of close relationships with vendors all over the world."
What's The Quality Of Lulu & Georgia Sofas?
What's The Warranty Of Lulu & Georgia Sofas?
When I reached out to customer service, they couldn't even tell me what the warranty was on a specific sofa, and said they would have to have the manufacturer email me the information.  This was very disappointing to me and something I really think should be front and center for a shopper--especially if someone is spending in upwards of $5000 for a leather sofa. 
UPDATE and Editor's Note - I did hear back from customer service on Lulu & Georgia's Orielle leather sofa.  This was their response:
The Orielle does not have a warranty, however, if it is found to be faulty or damaged by the supplier, or carrier, then they stand by the product and will find a resolution.
I'm not all that excited with this answer, as I am a bit disappointed first that Lulu & Georgia didn't know the warranty information of their own product and since there is NO Warranty on this particular piece, how exactly would I know who the manufacturer is and if they would stand by the policy?
I also spoke to someone higher up at Lulu & Georgia who told me this:
"In terms of product details, this is something we are in the process of updating and refining. Given we are a small business at less than 50 employees, we are still working out some growing pains. Over the next year, we hope to have more expanded details for customers."
They did point to the finer detail on this sofa which was hand crafted in LA and inspired by a fellow designer. I'm not sure if this means some products are inferior to others but they definitely could use some better information on their website on some of the other sofas.  
Again, not a deal breaker but appears there are still some growing pains to be worked out here!

Here's also more information on Lulu and Georgia's Return Policy.
"We do not refund original shipping charges. If your item was purchased during a shipping promotion, a 10% return shipping charge will be deducted from the original price of your item. All items must be sent back in the original packaging. If original packaging is unavailable, the customer is responsible for arranging equivalent packaging. If your item is marked as FINAL SALE or MADE TO ORDER, it is not eligible for return."
What Are Customer Reviews of Lulu & Georgia?
The reviews are mixed, as most of the reviews I can see on the Better Business Bureau website are related to poor customer service and shipping and not necessarily the quality of the product.  Yelp Reviews are not very favorable, albeit with a very small sample size--let's not forget, many people just go to Yelp to complain about things. 
Interestingly, someone in a Yelp review noted that they were selling similar products as found on Wayfair, which would indicate that Lulu is just dropshipping furniture from China, which might make sense given my inability to get a straight answer regarding warranties.  If you've found this to be true shoot me an email at tom@bestleathercouches.com
Will Lulu & Georgia Ship Internationally?
Unfortunately if you live in Alaska or Hawaii or outside of the US you are out of luck.  Lulu and Georgia currently only ships to the 48 contiguous states, although they do "hope to expand their delivery range overseas in the future".
Does Lulu & Georgia Offer Discounts?
Be sure to check out their website (LuluAndGeorgia.com) but they do seem to regularly have discounts available. We've listed any updated promo codes for Lulu And Georgia below: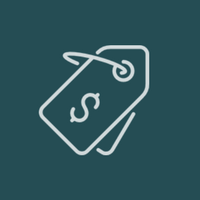 10% Off First Order

No Code Needed
Doesn't expire